OUR SERVICED OFFICE
Reduce your capital investment and operational overhead by subscribing to our office space service. We are strategically located just minutes away from the Central Business District and we offer our clients better value for money on our fully furnished office space and facilities.

In one affordable payment scheme, it shall encompass all utilities, the use of office centre, a receptionist and complimentary use of the meeting room.




- 24x7 secure office access
- 24x7 access to business lounge, pantry & copier
- Friendly Professional Receptionist to greet you and your guest
- Fully furnished conference room & business lounge
- Fully furnished individual office suite with private telephone
- Printer, fax machine, scanner & copier facilities available
- Electricity, utility supply included
- Secured private card access to premises & private keys to your office suite
- Complimentary Unlimited high-speed wireless internet access
- Complimentary mail / fax collection & distribution (daily)
- Complimentary housekeeping
- Fully equip pantry facilities
- Complimentary 3 hour usage of meeting room every month
Call us at +65 62759595 or email us your queries,
to arrange for a viewing for you.


FACILITIES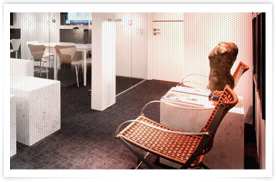 Reception
Our friendly receptionist will greet your guests and introduce their arrival to you, or direct them to a pre-booked meeting room as directed. All your daily mail or courier parcels are delivered by hand to your personal office suite.


Pantry Area
Self-serve refreshments at fully equipped pantry.


Printing & Photocopying Area
Digital printers, colour copiers, scanners and fax machines
Meeting Room
Our meeting room together with a flat screen TV, provide the perfect environment for your presentation to your client.


HotDesk
Fantasia desk gives you instant access to workstation complete with telephone & internet access for your part-time staff. It is the ultimate in temporary facilities and solutions for busy professionals like yourself.


Administrative Support
Our administrative support teams are ready to assist should you require any other information and services, saving you fixed overhead cost.